Recent Information on Cancer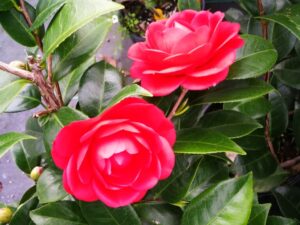 Incidence Drops for Cervical Cancer but Rises for Prostate Cancer
The latest report from American Cancer Society showed that in the US, there will be 1.9 million new cancer cases and 609,820 deaths in 2023. Notably, from 2012 through 2019, there was a total 65% reduction in cervical cancer incident rates for women ages 20 to 24; and from 2014 through 2019, a 3% annual increase in prostate cancer incidence rate was observed. While overall cancer death rate dropped continually over the years, the racial disparities remained. The statistics did not account for likely effects of Covid-19 on cancer incidence, but included data on death in 2020. (January 12, 2023, Washington DC)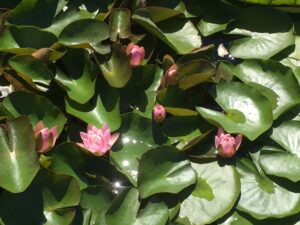 Annual Report to the Nation: Cancer Deaths Continue Downward Trend; Modest Improvements in Survival for Pancreatic Cancer
From 2015 to 2019, while cancer incidence rates were relatively stable, the overall death rates decreased by 2.1% per year (2.3% for men, 1.9% for women), and declines were steepest in lung cancer and melanoma (by 4% to 5% per year), according to a recently published comprehensive study. For various pancreatic cancers, the relative survival rates have gradually improved over the years, while early detection is still a challenge. The continued improvements in the observed long-term trend are results of combined efforts in cancer prevention, detection and treatment. (October 27, 2022, Washington DC)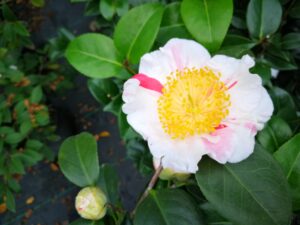 Guangdong Girls Given Free HPV Vaccine Shots
Cities in Guangdong province have started to administer free HPV vaccine to junior high school girls, in an effort to prevent cervical cancer. The program is expected to benefit over 750,000 students each year for three years, with $86 million financial support from the provincial government. The domestically made bi-valent vaccine targets the HPV-16 and HPV-18 strains that are responsible for about 85% of cervical cancer cases in the country. There are two doses for the vaccine, given 6 months apart. (September 20, 2022, Guangzhou)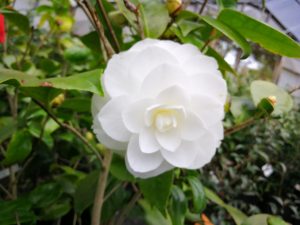 FDA Clinical Trial Guidances Share Biden Administration's Goals for Advancing Development of Cancer Treatments
FDA issued 3 Guidances to Industry on cancer clinical trials that built upon President Biden's Cancer Moonshot Initiatives from 2016. The goals are to improve treatment development and reduce cancer death rate by at least 50% over the next 25 years. The three Guidances covered the subjects of inclusion of older adults in trials, expansion of cohorts in first-in-human trials, and trial master protocol design strategies. The principles outlined in the documents will provide pharmaceutical industry clear path forward in the advancement of cancer clinical trials and drug development. (March, 1, 2022, Silver Spring, MD)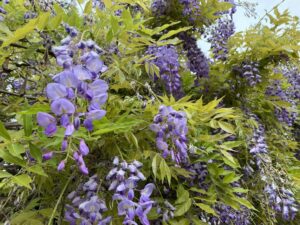 Risk of Dying from Cancer Continues to Drop at an Accelerated Pace
American Cancer Society published latest cancer statistics showing the US cancer death rate continued to drop, largely due to fewer smokers and reduction in lung and smoking-related cancers. The accelerated decline is at about 2% a year in 2015-2019 period, whereas it was 1% annually during the 1990s. About 1.9 million new diagnoses and 600,000 deaths from cancer are projected in the US in 2022. However, 42% of new cases could potentially be avoided, as 19% of them are caused by smoking, and 18% due to combination of obesity, alcohol drinking, poor nutrition and lack of exercise. (January, 12, 2022, Atlanta, GA)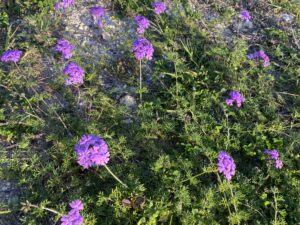 Hair Donations Lift Spirits of Children with Cancer
The Black Ribbon Initiative, a program calling for hair donation to make wigs for children with cancer, has started to draw attention from the public. Started by students at the Chongqing University Cancer Hospital, the program has collected several hundred bundles of hair donated by volunteers across 27 provinces in China. One donor mentioned that she felt her hair would be a light that brought those young patients happiness as they danced in joy wearing wigs. (January 6, 2022, Chongqing)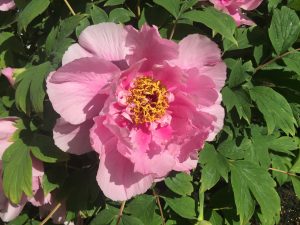 FDA Approves New Imaging Drug to Help Identify Ovarian Cancer Lesions
As an additional imaging approach, FDA approved pafolacianine injection (Cytalux, On Target Laboratories), to help surgeons identify ovarian cancer tissues during an operation. Surgeons typically rely on visual observation of cancer lesions under normal light, while the new drug binds to specific proteins and illuminates under fluorescent light. In clinical trials, 26.9% of women receiving the drug had at least one cancerous lesion detected that was not found under typical circumstances. The most common side effects were infusion-related reactions and there is a risk of image interpretation errors. (November 29, 2021, Silver Spring, MD)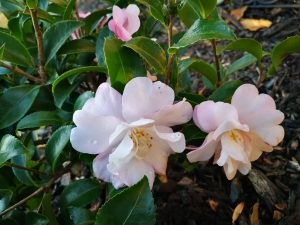 Campaign Says Mastectomy not Necessary
China Anti-Cancer Association launched a campaign for public awareness of keeping breast while treating breast cancer, which ranks number one for female cancer patients in China. In 2020, there were 416,000 new cases and almost 88% of patients chose to remove breast as part of the treatment. The campaign advocated for keeping the breast where appropriate especially at early stage of the disease and focusing on quality of life instead of beating the disease. (October 29, 2021, Shanghai)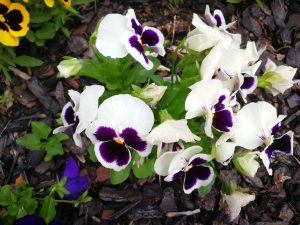 Patients Enter Remission after Receiving New Cancer Therapy
Since it was approved in June, Chinese patients have the option to use CAR-T treatment for recurrent or refractory large B-cell lymphoma. So far, more than 10 patients have been treated. The first patient was treated at the Ruijin Hospital in Shanghai and the cancer was in remission a month later. So did two other patients after completing the treatment. Patient conditions will be continually monitored and are considered in permanent remission if tumor activity remains at low level. Without such treatment, the medium survival is less than a year. (September 23, 2021, Shanghai)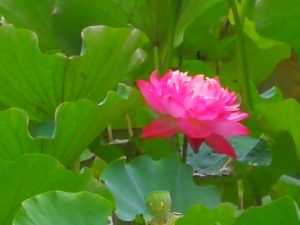 NIH Study Illuminates Origins of Lung Cancer in Never Smokers
Lung cancer is the leading cause of cancer death in the world. More than 2 million are newly diagnosed each year with about 10%-20% of them being never smokers. A genomic study led by National Cancer Institute (NCI) researchers found, for the first time, 3 distinct molecular subtypes of lung cancer in this patient population. The published study indicated these genetic mutations were natural processes that occurred inside the body, and associated tumors grew at different rate. These insights could lead to different prevention and treatment options for never smokers. (September 6, 2021, Bethesda, MD)
Plan Aims to Eliminate Cervical Cancer
The awareness of cervical cancer and willingness to be checked continued to grow among girls and women in China. It is still the second most common cancer among Chinese women with about 130,000 new cases annually. HPV vaccines have been available since 2016, when GSK's vaccine received market approval. However, vaccination is still at early stage of nationwide implementation due to accessibility, affordability and limited supply. More pilot projects are planned to further promote HPV awareness and prevention, with a goal of eventually reducing the incidence rate below 4 per 100,000 people. (August 30, 2021, Beijing)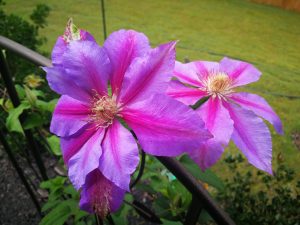 FDA Grants Accelerated Approval to Dostarlimab-gxly for dMMR Advanced Solid Tumors
FDA granted accelerate approval to dostarlimab-gxly (Jemperli, GSK) along with companion diagnostic device, for adult patients with mismatch repair deficient (dMMR) recurrent or advanced solid tumors, who have no other satisfactory alternatives. It is a PD-1 inhibitor with clinical trial results showing 41.6% Overall Response Rate and 95.4% of patients achieving Duration of Response longer than 6 months. Common adverse effects included fatigue/asthenia, anemia, pneumonitis, colitis, etc. (August 17, 2021, Silver Spring, MD)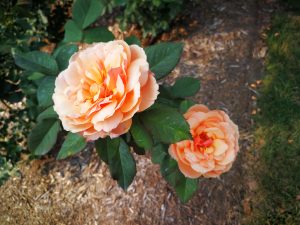 HPV Testing, Vaccination Accessible to More Women
Since China implemented a cervical cancer screening program in 2009, over 120 million cervical cancer examinations have been conducted free of charge across the nation, as data from the National Health Commission indicated. In 2018, there were approximately 106,000 cases of the cancer and 48,000 deaths. Last year, the country's first self-developed HPV vaccine hit the market, boosting the domestic vaccine supply. Importantly, more women in rural areas are becoming aware of the disease and started to participate in the screening programs. (July 15, 2021, Yinchuan)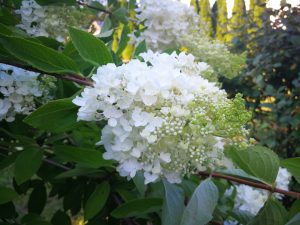 FDA Approves Component of Treatment Regimen for Most Common Childhood Cancer
FDA approved asparaginase erwinia chrysanthemi (recombinant)-rywn (Rylaze, Jazz Pharmaceuticals) to treat acute lymphoblastic leukemia, the most common childhood cancer and lymphoblastic lymphoma in certain adult and pediatric patients. There has been a global shortage for years for this vital component of chemotherapy regimen. The most common side effects of Rylaze include hypersensitivity reactions and pancreatic toxicity. The drug received Fast Track and Orphan Drug designations and its application was reviewed under Project Orbis, an initiative for concurrent submission and review of oncology drugs among global partners. (June 30, 2021, Silver Spring, MD)
FDA Approves First Targeted Therapy for Lung Cancer Mutation Previously Considered Resistant to Drug Therapy
FDA approved first therapy targeting a specific type of genetic mutation called KRAS G12C in non-small cell lung cancers. The KRAS mutations, which accounts for 25% of mutations, have long been considered resistant to drug therapy. In clinical trials in patients who have received at least one prior systemic therapy, Sotorasib (Lumakras, Amgen) showed objective response rate of 36%, and 58% of those patients had duration of response of six months or longer. The most common side effects include diarrhea, musculoskeletal pain, and nausea. Along with the drug, FDA also approved its companion diagnostics to check for KRAS mutation. (May 28, 2021, Silver Spring, MD)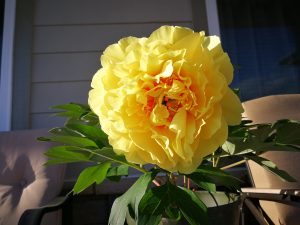 National Program to Improve Lymphoma Treatment Launched
The five-year survival rate for lymphoma is about 38% in China, far below developed countries, mostly due to improper diagnosis, treatment and care. The National Health Commission established a national program to improve screening and diagnosis, standards in treatment and care protocols, quality control and training of healthcare professionals in lymphoma. The program will integrate relevant resources from testing and clinical centers, multi-disciplinary teams to grassroots education projects to better serve lymphoma patients in the country. (April 27, 2021, Shanghai)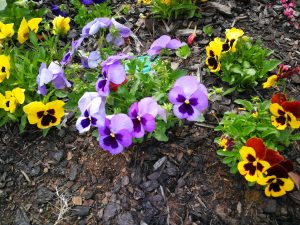 FDA Approves First Immunotherapy for Initial Treatment of Gastric Cancer
FDA approved the first immunotherapy nivolumab (Opdivo, BMS) in combination with chemotherapy as a first-line treatment for advanced or metastatic gastric and related cancers. Currently, the 5-year survival rate for advanced or metastatic gastric cancer is only 5% in the US. In clinical trials, the combination showed improved medium survival from 11.6 months to 13.8 months. The most common side effects include peripheral neuropathy, nausea, and inflammation of healthy organs. Opdivo received Priority Review and Orphan Drug designations for gastric cancer indication. (April 16, 2021, Silver Spring, MD)
FDA Approves First Cell-Based Gene Therapy for Adult Patients with Multiple Myeloma
FDA approved another chimeric antigen receptor T-cell (CAR-T) therapy, idecabtagene vicleucel (Abecma, BMS) for adult multiple myeloma patients who exhausted other treatments. This customized therapy involves extraction of patient's own T-cells, genetically modifying them, and infusing them back to the patient. In the clinical trials, 28% patients showed complete response, and 65% of this group remained in complete response for at least 12 months. Due to potential severe side effects, such as cytokine release syndrome, only trained and qualified medical staff can administer Abecma to patient, who must be well-informed in advance and closely monitored during treatment. (March 27, 2021, Silver Spring, MD)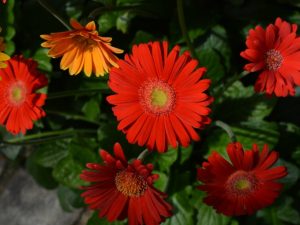 Breast, Cervical Cancers among Top 10 Diseases in Crowdfunding Campaigns
A well-known Chinese crowdfunding company announced that breast and cervical cancers were among the top 10 diseases that people raised funds for treatment on its charity platform. Nearly $200 million have been raised for 60,000 breast cancer patients, while about $100 million for over 30,000 patients with cervical cancer. Breast cancer is the top killer for female cancer patients in China. (March 10, 2021, Beijing)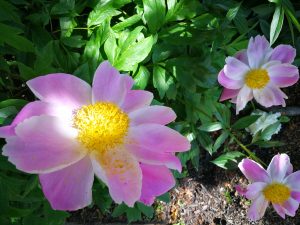 Small Lung Nodules Found in Testing not Necessarily Cancerous, Expert Says
Mandatory Covid-19 screenings of patient lungs have dramatically increased in the past year across China, with many identified as having small nodules in their lungs. While lung cancer is the most diagnosed types in the over 4 million annual new cancer cases in recent years, studies showed that over 95% of such small nodules identified by first time CT scans were actually benign. The authority urged people not to over-react or rush to surgery to remove them immediately, while those from high risk groups should properly follow up. (February 19, 2021, Beijing)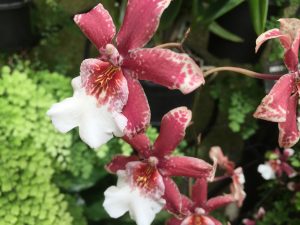 FDA Approves Drug to Reduce Bone Marrow Suppression Caused by Chemotherapy
FDA approved trilaciclib (Cosela, G1 Therapeutics) as the first therapy in its class to reduce bone marrow suppression from certain chemotherapy for patients with late stage small cell lung cancer. Clinical trials showed that Cosela reduced frequency and duration of severe neutropenia in patients undergoing chemotherapy. It protected bone marrow cells that are particularly susceptible to chemotherapy damage. The common side effects included fatigue, low levels of calcium, potassium and phosphate. The treatment received Priority Review and Breakthrough Therapy designations. (February 12, 2021, Silver Spring, MD)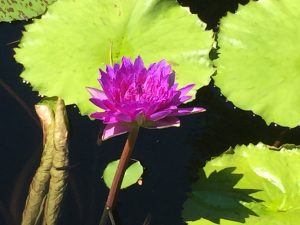 Adaptations and Innovations in Cancer Care through COVID-19 and beyond
On February 4th, the World Cancer Day, the Union for International Cancer Control (UICC) thanked cancer patients and family, oncology nurses, doctors, researchers, volunteers, advocates, and caregivers, as well as governments and organizations who worked extremely hard through the Covid-19 pandemic. UICC showcased testimonies from around the world on how frontline providers overcame challenges to maintain and enhance life-saving cancer treatment and patient services through innovation and adaption to a new norm. It also called for making improvements in health systems to better serve cancer patients in the long run. (February 4, 2021, Geneva, Switzerland)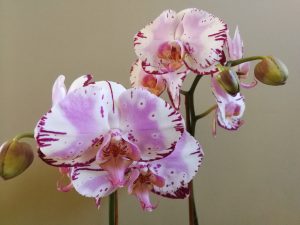 Facts & Figures 2021 Reports another Record-Breaking 1-Year Drop in Cancer Deaths
The death rate from cancer has fallen 31% in the US from 1991 to 2018, including a 2.4% annual decline from 2017 to 2018, a new 1-year record. This is mainly due to drop in death rates in four most common cancers: lung, colorectal, breast, and prostate. Overall, cancer is still the 2nd leading cause of death in the US, behind heart diseases. In 2020, COVID-19 presented unprecedented challenges for cancer patients and cancer mortality rate is expected to rise over the long term. It is projected in 2021 there will be 1.9 million new diagnoses and over 600,000 death from cancer. (January 12, 2021, Atlanta, GA)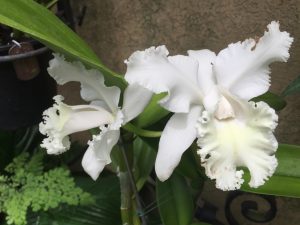 FDA Approves First Oral Hormone Therapy for Treating Advanced Prostate Cancer
FDA approved the first new drug in its class, relugolix (Orgovyx, Myovant Sciences) to treat advanced prostate cancer. This oral hormone therapy may eliminate patients' need to visit the clinic and can significantly reduce exposure in the Covid-19 pandemic. Clinical trial results showed the hormone helped patients to achieve and maintain low enough levels of testosterone (castrate levels), at a castration rate of 96.7% for those who received it. The most common side effects included hot flush, increased glucose, and increased triglycerides. (December 18, 2020, Silver Spring, MD)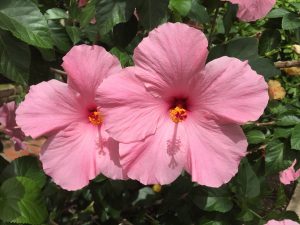 Program Raises Awareness of Breast Reconstruction to Support Cancer Patients
A public education program marked the first China Breast Reconstruction Awareness and Care Day on October 16 to raise awareness and acceptance of breast cancer patients. Getting patient back to normal life has become more important as the cancer trended toward a younger demographic. Many patients were unaware of the option of breast reconstruction after mastectomy that brought them physical and emotional stress. In 2019, there were over 300,000 breast cancer cases in China while data from 2017 showing only a 10% of breast reconstruction rate (vs. 40% in developed countries). (October 19, 2020, Beijing)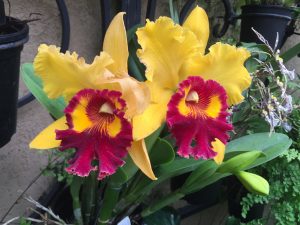 FDA Approves Nivolumab and Ipilimumab for Unresectable Malignant Pleural Mesothelioma
FDA approved combination of Nivolumab and Ipilimumab (Opdivo® and Yervoy®, BMS) as first-line treatment of unresectable malignant pleural mesothelioma in adults. The clinical trial results were reviewed under an initiative of the FDA Oncology Center of Excellence, Project Orbis, which is a framework for concurrent submission and review of oncology drugs among global partners. Trial data showed significant improvements in patient overall survival in comparison to chemotherapy. Common side effects included fatigue, musculoskeletal pain, etc. (October 2, 2020, Silver Spring, MD)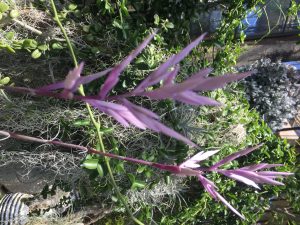 Hainan Launches Insurance Covering Latest Foreign Anti-Cancer Medicines
Over half a million residents of Hainan Province paid an annual insurance premium of $4.3 to get reimbursement coverage of up to $150,000 for certain oncology drugs, that have not been approved in the rest of China. This government backed special insurance was launched by Boao Lecheng International Medical Tourism Pilot Zone, to allow latest drugs enter the Chinese market much faster. It is part of larger efforts to build Hainan as a Free Trade Zone and medical tourism destination. Both AbbVie and Pfizer have indicated that some of their latest products would be covered by the insurance. (October 2, 2020, Haiko, Hainan)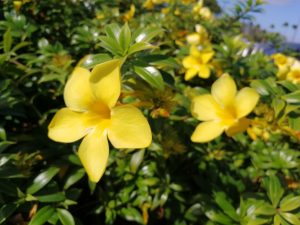 NCI, Cancer Research UK Launch Cancer Grand Challenges Partnership to Support Bold New Ideas for Cancer Research
National Cancer Institute (NCI) and Cancer Research UK share mission and research priorities in cancer research. Built on respective initiatives, the organizations joined efforts to address critical questions in cancer research through the new Cancer Grand Challenges partnership. It will co-fund 4 international multidisciplinary research teams to pursue bold and novel ideas in fight against cancer, each with a 5-year and 25-million dollar award, after going through a vigorous selection process. The partnership plans to announce the list of new challenges in October 2020, with new round of challenges announced every other year. (August 27, 2020, Rockville, MD)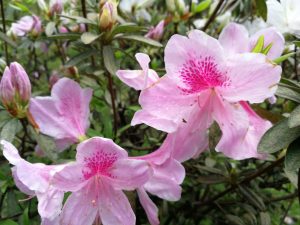 New Treatments Spur Sharp Reduction in Lung Cancer Mortality Rate

National Cancer Institute scientists analyzed data for lung cancers and concluded that new cancer treatments in recent years have significantly reduced overall mortality rate for non-small cell lung cancer (NSCLC). According to the study, published in the New England Journal of Medicine, among men with NSCLC, the mortality rate decreased 6.3% annually from 2013 to 2016, comparing to 3.2% during 2006-2013; while two-year survival rate increased from 26% in 2001 to 35% in 2014. The overall decline in lung cancer deaths is the result of reduction in smoking and use of new treatments. (August 12, 2020, Rockville, MD)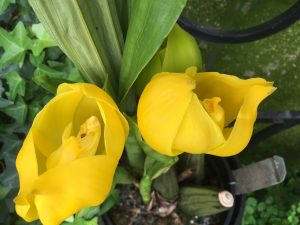 FDA Approves First Cell-Based Gene Therapy for Adult Patients with Relapsed or Refractory MCL

US US FDA approved Tecartus (brexucabtagene autoleucel, Kite Pharma), first cell-based gene therapy for mantle cell lymphoma (MCL) patients who failed previous treatments. As a chimeric antigen receptor T cell (CAR-T) therapy, it is customized to utilize patient's own immune system to fight lymphoma. In the clinical trial, the complete remission rate was 62%, with an objective response rate of 87%. The boxed warning includes cytokine release syndrome and neurologic toxicity. It was granted Priority Review and Breakthrough Therapy designation. (July 24, 2020, Silver Spring, MD)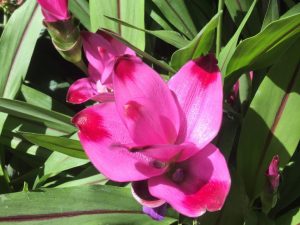 FDA Approves Breast Cancer Treatment that can be Administered at Home by Health Care Professional

US FDA approved Phesgo (Genentech) for subcutaneous injection at home for adult patients with HER2-positive breast cancer, who are selected based on an approved diagnostic test. The combination of pertuzumab, trastuzumab and hyaluronidase–zzxf are the same pertuzumab and trastuzumab as previously approved through intravenous infusion treatment. Phesgo carries a boxed warning to advise health care professionals and patients about the risk of potential heart failure, fetal harm and lung toxicity, among other adverse effects. (June 29, 2020, Silver Spring, MD)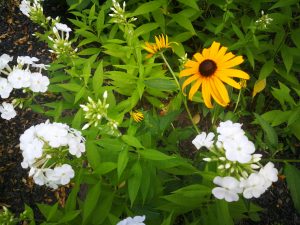 Cancer Experts Aim to Install Uniform Treatment Plan

To narrow the gap of cancer treatment in various regions, Chinese experts will implement more uniform diagnosis and treatment protocols across the country to increase the overall survival rate of cancer patients. The five-year survival rate for all cancer patients have increased from 30% ten years ago to 40.5% recently, but it is still significantly lower than that of developed economies. Early screening and standardized treatment differed greatly between urban and rural areas. As a pilot, 200 hospitals are selected to participate in such a program for breast cancer patients. (June 19, 2020, Beijing)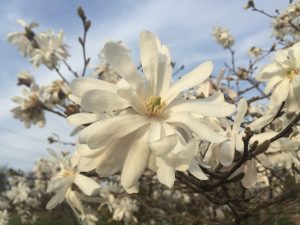 FDA Approves First Targeted Therapy to Treat Aggressive Form of Lung Cancer

US FDA approved Tabrecta (capmatinib, Novartis), along with a companion diagnostic test, for targeted treatment of adult patients with metastatic non-small cell lung cancer with specific mutations, including mutations that lead to MET exon 14 skipping, which is found in 3-4% of lung cancer patients. Common side effects are peripheral edema, nausea, fatigue, vomiting, dyspnea. This orphan drug was designated as breakthrough therapy and approved under accelerated approval pathway. (May 6, 2020, Silver Spring, MD)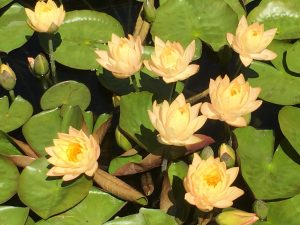 COVID-19 Patient Care Information

ASCO continually updated its website for patient care information during the coronavirus pandemic to provide guidance for oncology care professionals and cancer patients. ASCO collected and evaluated information from clinical experts, medical journals, health authorities and professional organizations. The organization determines topics and develops contents to form its own evidence-based guidance, which is periodically updated to reflect the rapidly evolving situations. The information is considered supplementary to guidance issued by CDC or other public health authorities. (April 9, 2020, Alexandria, VA)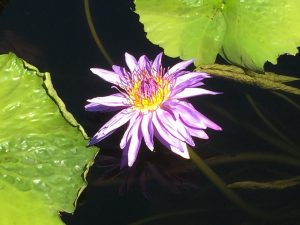 Cancer Caregiving during the Coronavirus Outbreak

The American Cancer Society provided advices to cancer patients and caregivers during this coronavirus outbreak. Many cancer patients have weakened immune system and may be at high risk of infection with COVID-19, patients and caregivers must pay particular attention to any sign of COVID-19 symptoms. Extra cautions much be taken to reduce the risk of infection, and to seek professional help immediately should any symptom develop. It is also important to follow updated CDC guidelines and recommendations. (March 24, 2020, Atlanta, GA)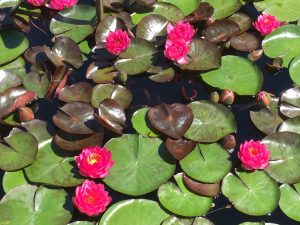 Chinese Vaccine for HPV Approved

China accounts for about 28% of 500,000 new cervical cancer cases every year, and it only has vaccines from GSK and Merck against the cancer-causing human papillomavirus (HPV) in the past. The National Medical Products Administration has approved a 2-valent vaccine, developed by a domestic company, for females aged 9 to 45, against Type 16 and Type 18 of HPV, the two most common virus strains that lead to cervical cancer. The clinical trials showed domestic vaccine had comparable efficacy and safety profiles as imported ones. (January 2, 2020, Beijing)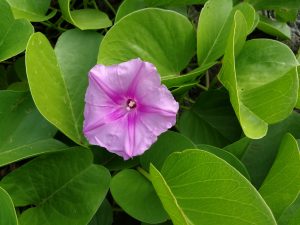 FDA Approves New Treatment Option for Patients with HER2-positive Breast Cancer who have Progressed on Available Therapies

US FDA approved Enhertu (fam-trastuzumab deruxtecan-nxki, Daiichi Sankyo) for the treatment of adults with unresectable or metastatic HER2-positive breast cancer, as an additional line of therapy. The drug is a HER2-directed antibody and topoisomerase inhibitor conjugate. In the clinical trial, the overall response rate was 60.3% with a median duration of response of 14.8 months. Enhertu carries a boxed warning on the risks of interstitial lung disease and embryo-fetal toxicity. The common side effects include nausea, fatigue, vomiting, and alopecia. It was granted Accelerated Approval as a Breakthrough Therapy. (December 23, 2019, Silver Spring, MD)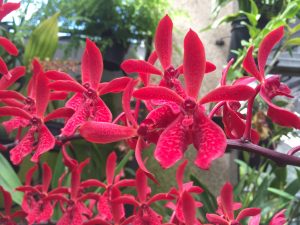 Innovative Cancer Medicines Added to Reimbursement List

Pharmaceutical companies and the government have completed the price negotiations for drugs to be included in the reimbursement list from the national insurance system for 2020 and beyond. With 70 new drugs listed, the total number has exceeded 2700. The price cut for some of the 22 new cancer drugs was significant, including one from Novartis that will be sold at the lowest prices in the world. Another domestically development cancer drug was discounted by 64%, making it more affordable to patients. The sales volume of those drugs is expected to increase dramatically once they are on the list. (November 29, 2019, Beijing)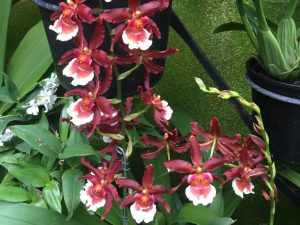 China Launches Project on Lung Cancer Gene Atlas

To study the gene of lung cancer patients in China, a project was launched to recruit 2500 patients nationwide. As part of the Cancer Gene Atlas of China program, the project aimed to map the lung cancer genes to provide a scientific reference for standardized detection and analysis, and to support drug development and clinical diagnosis. Hospitals and high-tech companies will join the efforts, coordinated by the National Human Genetic Research Center. Lung cancer is the leading cause of cancer death in China. (October 28, 2019, Beijing)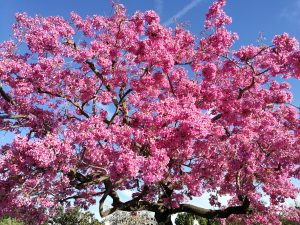 Report: Breast Cancer Death Rates Down 40% Since 1989

The death rate for breast cancer, the most common cancer among women in the US, has dropped 40% between 1989 and 2017, translating into over 375,000 deaths avoided, according to a published study funded by the American Cancer Society. The improvements in treatment, early detection and prevention were considered major factors for the reduction. The study also showed disparities among race and ethnic groups, for example, the death rate was 40% higher in black women than in white women for the 2013-2017 time period. (October 2, 2019, Atlanta, GA)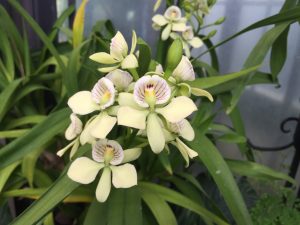 Lymphoma Day Marked with Comedy to Encourage Patients

To mark the World Lymphoma Day, a light comedy show was staged in Shanghai, with other charity events in more than ten cities in China. The patients and family shared stories in fighting the disease and staying optimistic, encouraging one another. Patients and family, healthcare providers, and charity organization staff attended the show. Every year, about 100,000 new patients are diagnosed in China, and the cure rate for certain type of lymphoma can reach 70% with proper treatment. (September 18, 2019, Beijing)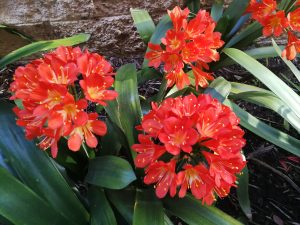 FDA Approves Third Oncology Drug that Targets a Key Genetic Driver of Cancer, rather than a Specific Type of Tumor

US FDA approved Rozlytrek (entrectinib, Roche) for cancer patient with specific gene defect, neurotrophic tyrosine receptor kinase (NTRK) gene fusion. This is the third FDA-approved "tissue agnostic" treatment based on a common biomarker across different types of tumor. Based on clinical efficacy results from adults, the approval extended to pediatric patients, 12 and older, with NTRK-fusion-positive cancers. Rozlytrek was also approved for the treatment of adults with ROS1-positive non-small cell lung cancer. It received Priority Review, Breakthrough Therapy, Orphan Drug designation, and was granted accelerated approval. (August 15, 2019, Silver Spring, MD)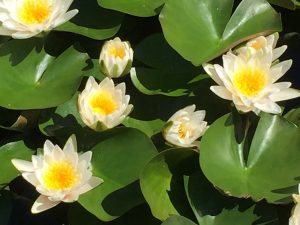 FDA Approves Bevacizumab Biosimilar for Five Cancer Types

A biosimilar to bevacizumab (Avastin), bevacizumab-bvzr (Zirabev, Pfizer) received US FDA approval for five indications based on clinical trial results. The types of cancer are: (1) metastatic colorectal cancer; (2) unresectable, locally advanced, recurrent, or metastatic nonsquamous NSCLC; (3) recurrent glioblastoma; (4) metastatic RCC; and (5) persistent, recurrent, or metastatic cervical cancer. Last February, European Union approved it for metastatic breast cancer instead of (3) glioblastoma, in addition to the other FDA-approved indications. (July 1, 2019, Alexandria, VA)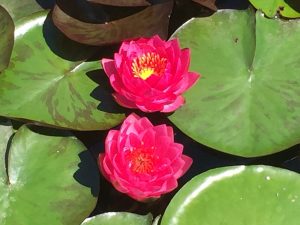 FDA Approves First Chemoimmunotherapy Regimen for Patients with Relapsed or Refractory Diffuse Large B-Cell Lymphoma (DLBCL)

US FDA granted accelerated approval to Polivy (polatuzumab vedotin-piiq, Genentech), an antibody-drug conjugate, in combination with chemotherapy bendamustine and rituximab, to treat adult patients with DLBCL, which can grow quickly in the lymph nodes and affect many other organs. DLBCL can be cured, but 30-40% patients would relapse. Polivy binds to a specific protein on B cells releasing the attached chemotherapy agent into those cells. The common side effects of the combination treatment include neutropenia, thrombocytopenia and anemia. It received Breakthrough Therapy, Priority Review and Orphan Drug designations. (June 10, 2019, Silver Spring, MD)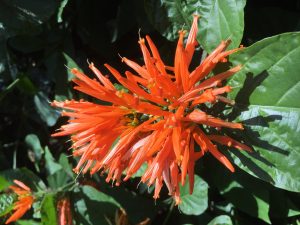 Annual Report to the Nation: Overall Cancer Mortality Continues to Decline

The National Cancer Institute issued an annual report on cancer statistics for adults ages 20 to 49, which showed continued decline in mortality rate for this population group. Notably, the mortality rate for melanoma of the skin rapidly decreased from 2013 to 2016 for both men and women, which is likely the result of new therapies targeting checkpoint inhibitors. However, from 2011 to 2015, the cancer incidence rate has steadily increased for woman at 1.3% per year, with breast cancer incidence far exceeded that of any other cancer. This highlighted the importance of its prevention, detection and treatment in young women. (May 30, 2019, Bethesda, MD)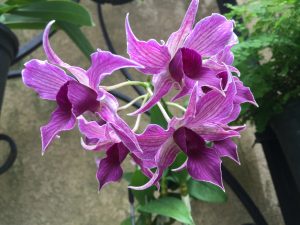 Oncology Pharmaceuticals: Reproductive Toxicity Testing and Labeling Recommendations Guidance for Industry

US FDA issued Guidance for Industry for oncology drug development related to the evaluation of reproductive toxicity. The effects on embryo-fetal development (EFD) and recommendations on product labeling on contraception were discussed in the guidance to facilitate drug development while reducing the use of animals. The guidance covered topics, including the evaluation of EFD toxicity in specific population, the use of other available data, such as animal genotoxicity, general toxicity, and duration of contraception for patients to minimize risk to embryo or fetus. (May 9, 2019, Silver Spring, MD)
FDA Approves First Targeted Therapy for Metastatic Bladder Cancer

US FDA has approved Balversa (erdafitinib, Janssen Pharmaceutical) as the first personalized treatment targeting susceptible Fibroblast Growth Factor (FGFR) genetic alterations in adult patients with locally advanced or metastatic bladder cancer. The FGFR alterations are present in about 20% patients with recurrent and refractory bladder cancer, which is the 6th most common cancer in the US. Typical adverse reactions included increased phosphate level, mouth sores, fatigue. FDA designated the treatment breakthrough therapy and granted accelerated approval. (April 12, 2019, Silver Spring, MD)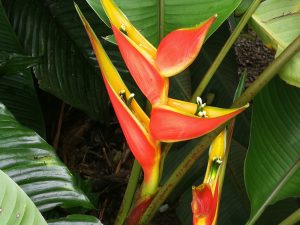 FDA Approves Atezolizumab for PD-L1 Positive Unresectable Locally Advanced or Metastatic Triple-Negative Breast Cancer

US FDA has approved first immunotherapy treatment of triple-negative breast cancer (TNBC), for adults with unresectable locally advanced or metastatic TNBC who tested positive for PD-L1. Clinical study showed Atezolizumab (Tecentriq, Genentech) in combination with paclitaxel protein-bound improved objective response rate and prolonged progression-free survival of those patients. Common adverse reactions included alopecia, peripheral neuropathies and fatigue. FDA granted the treatment priority review and accelerated approval. (March 8, 2019, Silver Spring, MD)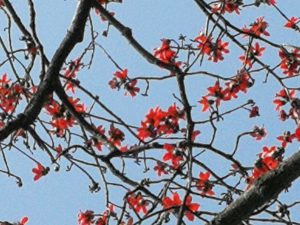 Report: China to Improve Cancer Control

China has set up 20 provincial-level cancer centers to improve the prevention and treatment, with a nation-wide cancer registry covering 438 million patients. The latest cancer epidemic report indicated that in 2015, China's cancer incidence rose at an annual rate of 3.9% for over 10 years in a row to more than 3.9 million new cases, while cancer deaths were also growing at 2.5% annual rate to 2.3 million. Overall, the 5-year survival rate is at 40.5%, an improvement of over 10% points in a decade, but still much lower than that of the developed countries. Lung, stomach, liver, colorectal and breast cancers continue to be the major cancers in China. The rapidly aging population is considered the main reason behind such statistics. (February 17, 2019, Beijing)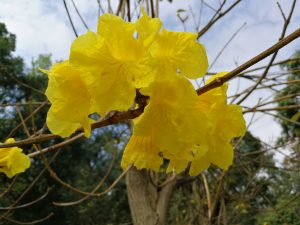 ASCO Names Advance of the Year: Progress in Treating Rare Cancers

American Society of Clinical Oncology (ASCO) names "Progress in Treating Rare Cancers" as the Advance of the Year for 2018. After decades of clinical research, drugs for five rare and difficult to treat cancers either received FDA approval or have shown significant progress. ASCO also identified nine specific areas as priorities in future cancer research from prevention to survivorship. Federal research funding in the last half century has been most critical to the advancement of those new treatments. (January 31, 2019, Alexandria, VA)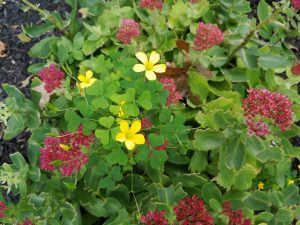 Three New CMS-Approved Quality Measures Added to ONS's Oncology QCDR

For 2019, the Oncology Nursing Society (ONS) added 3 new electronic clinical quality measures (eCQMs) to its Oncology Qualified Clinical Data Registry (QCDR). ONS eCQMs are quality improvement tools for practice sites for optimal patient outcome in different aspects of cancer treatment. With partners, ONS developed these measures to further support patient-centered and value-based care according to current evidence-based research and specific patient needs. The Oncology QCDR is housed within ONS and approved by Center for Medicare and Medicaid Services (CMS). (January 14, 2019, Pittsburgh, PA)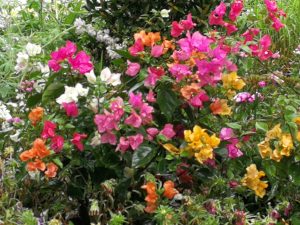 Facts & Figures 2019: US Cancer Death Rate Has Dropped 27% in 25 Years

The American Cancer Society released its annual report on US cancer statistics. As of 2016, the cancer death has declined by 27% since it peaked in 1991, translating into more than 2.6 million deaths avoided in the past 25 years. Reduction in smoking, cancer early detection and treatment are key factors in such decline; however, not all populations benefited. In the last decade, the rate of new cancer diagnoses decreased by about 2% per year in men and virtually unchanged in women. Lung, breast, prostate, and colorectal cancers are most common and contributed to greatest number of deaths. (January 8, 2019, Atlanta, GA)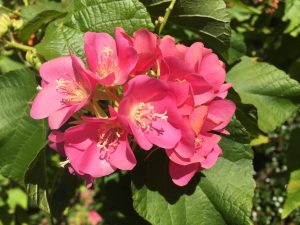 FDA's New Effort for Developing and Class Labeling of in Vitro Companion Diagnostics for Classes of Oncology Therapeutic Products

US FDA issued new draft guidance document to support the development and labeling of in vitro companion diagnostics of a specific group or class of oncology therapeutic products. The guidance will make it easier to use the same test, where appropriate, to direct the use of a class of cancer drugs that target the same marker, rather than one specific drug or drugs. The new guidance would eventually allow broader application of certain companion diagnostics for more optimal product selection and patient care. (December 6, 2018, Silver Spring, MD)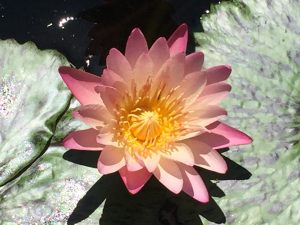 FDA Approves an Oncology Drug That Targets a Key Genetic Driver of Cancer, Rather Than a Specific Type of Tumor

US FDA approved Vitrakvi (larotrectinib, Loxo Oncology) to treat adult and pediatric patients with solid tumors that have a neurotrophic receptor tyrosine kinase (NTRK) gene fusion. This is a continued shift to a new paradigm in cancer treatment based on tumor genetics rather than its site of origin. In clinical trials, Larotrectinib demonstrated a 75% overall response rate across different types of solid tumors in patients with the rare NTRK fusion. Vitrakvi received FDA Orphan Drug and Breakthrough Therapy designations. (November 26, 2018, Silver Spring, MD)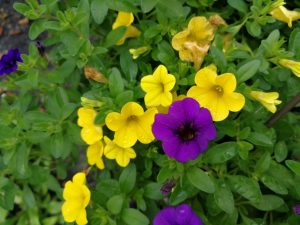 ASCO Statement on JAMA Study on Cancer Disparities in the U.S.

The American Society of Clinical Oncology (ASCO) issued statement on the cancer disparities in the US, based on a study recently published in the Journal of the American Medical Association (JAMA), entitled "Factors associated with cancer disparities among low-, medium-, and high-income U.S. counties". The study found that many Americans could not access quality cancer care mainly because of their income levels and where they live. ASCO agrees with the authors that public health programs should target disadvantaged communities to reduce disparities across the country. (October 5, 2018, Alexandra, VA)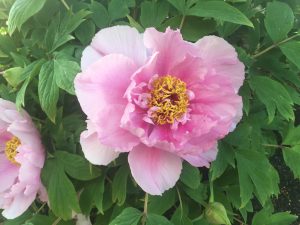 Three Studies Reveal Cancer Patients Face Serious Financial Hardship, Do Not Discuss Treatment Costs with Physicians

Cancer-related financial burden, known as "financial toxicity" has been the subject in 3 separate studies on women with breast cancer and elderly patients with advanced cancer. Studies found that, even for women who are well-insured, about 15% of them reported significant to catastrophic financial burden; uninsured women often reported refusing or delaying treatment due to cost; about 18% older patients faced serious financial hardship. Insurance, financials, value of high-cost therapies, and other factors need to be taken into consideration in patient care and treatment. (September 24, 2018, Alexandria, VA)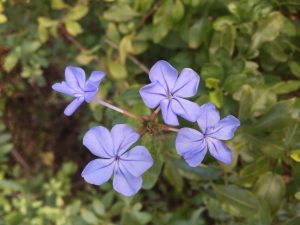 FDA Approves New Kind of Treatment for Hairy Cell Leukemia
Hairy cell leukemia (HCL) is a rare, slow-growing cancer of the blood in which the bone marrow makes too many B cells (lymphocytes). FDA approved Lumoxiti injection (AstraZeneca), which fills an unmet need for HCL patients whose disease has progressed after trying other therapies, the first of this type of treatment for those patients. The efficacy was demonstrated in a clinical trial of 80 patients with 30% of them achieved durable complete response, with an overall response rate of 75%. There are common side effects of Lumoxiti and prescribing information includes a Boxed Warning. (September 13, 2018, Silver Spring, MD)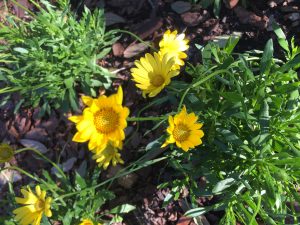 Government to Lower Prices of 14 Drugs to Treat Cancer
China's National Healthcare Security Administration have negotiated with pharmaceutical companies to lower prices for cancer drugs since last year, and announced that prices of 14 cancer drugs will be reduced. These drugs have great clinical value and significant benefits to cancer patients in need. Medical insurance reimbursement and procurement prices of the drugs will be adjusted and provincial-level drug procurement platforms need to follow the new standard by end of September. (August 13, 2018, Beijing)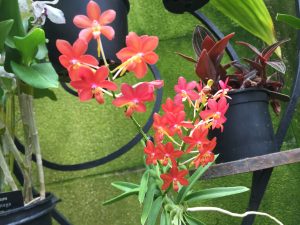 ASCO Practice Census Survey Identifies Challenges Facing U.S. Oncology Practices
A survey of U.S. hematology/oncology practices indicates that payment, reimbursement, and competition are some of the operational challenges of large healthcare systems and small independent clinics. Between 2013 and 2017, the number of hematologists/oncologists continued to increase while the number of practices continued to decrease, showing a trend of business consolidation. Electronic health records remain a burden on practices with only 15% reporting full interoperability. Operation expenses and drug pricing are top concerns of physician-owned practices. (July 3, 2018, Alexandria, VA)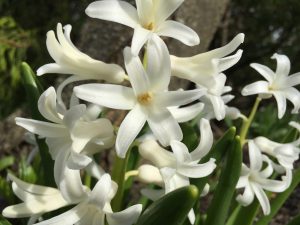 Vitamin D Levels Linked to Lower Colorectal Cancer Risk
Using data from about 12,800 people, a recently published study shows higher levels of vitamin D in the blood are associated with lowered risk for getting colorectal cancer. The results indicated that people with deficient serum vitamin D levels had a 31% higher risk of colorectal cancer during the time they were studies, ranging from 1 to 25 years. Vitamin D is widely known as particularly important for bone health. Although this study did not establish the range of Vitamin D levels that is optimal for both bone health and colorectal cancer risk, the public health implication is similar: get sufficient Vitamin D as recommended. (June 14, 2018, Atlanta, GA)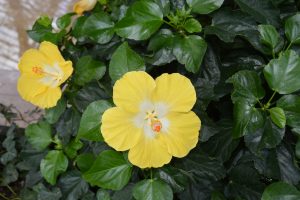 Study: More Breast Cancer Patients Can Safely Skip Chemotherapy
A landmark clinical study showed that chemotherapy may be avoided in about 70% of women with HR-positive, HER2-negative, node-negative breast cancer. The study involved over 10,000 patients diagnosed with this most common form of early stage (stage 1 or 2) breast cancer, and evaluated their cancer "recurrence score" based on a set of 21 genes in cancer cells from tumor biopsy. It was found that the 5-year and 9-year overall survival rates were similar, with or without chemotherapy, for patients getting "intermediate scores". The results were announced at American Society of Clinical Oncology annual conference and published at the same time. (June 4, 2018, Atlanta, GA)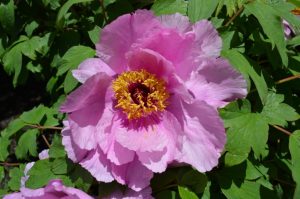 Annual Report to the Nation: Overall Cancer Mortality Continues to Decline, Prostate Cancer Mortality has Stabilized
The latest annual report on cancer in the United States revealed several encouraging trends in the past years. From 1999 to 2015, the overall cancer death rates continue to decline for all major racial and ethnic groups, and decreased at rate of 1.8% and 1.4% per year for men and women, respectively. The overall cancer incident rates decreased in men and were stable in women. From 2011 to 2015, death rate declined in 11 out of 18 most common cancers in men, and 14 out of 20 in women. Notably for prostate cancer, the mortality rate remained steady from 2013 to 2015 after two decades of gradual decline. In general, early detection and quality treatment are key factors for the improvements. National Institute of Health (NIH), CDC and other organizations contributed to this published study. (May 22, 2018, Bethesda, MD)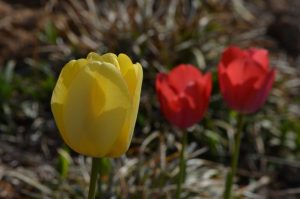 FDA Approves New Uses for Two Drugs Administered Together for the Treatment of BRAF-Positive Anaplastic Thyroid Cancer
FDA approved combination therapy of Tafinlar (dabrafenib) and Mekinist (trametinib) (Novartis) together for the treatment of BRAF-positive anaplastic thyroid cancer (ATC), which cannot be surgically removed or is metastatic. This combination has already been approved to treat BRAF V600E mutation positive metastatic melanoma and metastatic non-small cell lung cancer. This approval shows that targeting the same molecular pathway in different diseases can be an effective approach for cancer treatment. The side effects for ATC treatment are similar to those of the other two cancers, such as fever, rash, joint pain, hypertension, etc., and each drug has its own side effects as well. (May 4, 2018, Silver Spring, MD)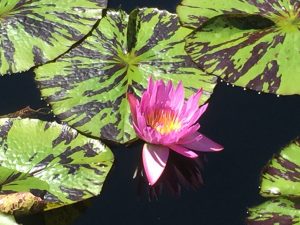 China to Reduce Cancer Drug Prices
China's cancer drug pricing has caused financial burdens to many patients in need. Multiple government agencies will continue to work together to reduce the prices, according to vice-minister of the newly established National Health Commission. Along with Ministry of Human Resources and Social Security, Ministry of Finance, and Chinese Customs, centralized procurement, expanded reimbursement, and tariff reduction will help to further reduce the final cancer drug cost to patients. (April 28, 2018, Beijing)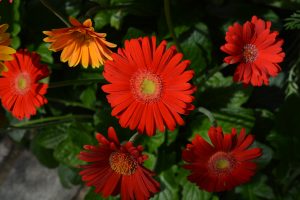 Advancing Patient Care Through Focused Innovation
At the 2018 American Association for Cancer Research annual meeting, National Cancer Institute (NCI) Director, Dr. Norman Sharpless described his vision and guiding principles for NCI in research and four key areas of focus in cancer research and care: (1) training and development of the workforce, researchers and care providers, (2) commitment to basic science, (3) catalyzing big data technology to better inform cancer research, and (4) modernizing clinical trials to be more focused and faster. He emphasized that we must put innovative thinking into action. (April 16, 2018, Rockville, MD)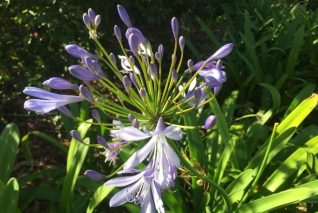 NIH Completes In-depth Genomic Analysis of 33 Cancer Types

Researchers of the Cancer Genome Atlas program have achieved a milestone by completing the analysis of genomic dataset representing 33 types of cancer from over 10,000 tumors. "This analysis provides cancer researchers with unprecedented understanding of how, where and why tumors arise in humans, enabling better informed clinical trials and future treatments," as commented by Dr. Collins, Director of NIH. The studies evaluated results from cancer genome sequencing, protein expression, and associated clinical and imaging data for in-depth understanding. Over 150 researchers participated in the decade long program, with a total funding exceeding $300 million. (April 5, 2018, Bethesda, MD)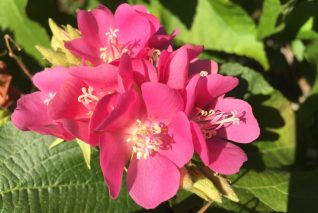 Liquid Biopsy Tests in People with Cancer: An Expert Review

Liquid biopsy, analyzing blood for tumor biomarkers, such as circulating tumor DNA (ctDNA), is on the rise in clinical practices. The analytical and clinical validities of such assays have been under scrutiny with only one assay approved by US FDA to date. The American Society of Clinical Oncology (ASCO) and the College of American Pathologists convened a panel of experts to review relevant literature from 2007 to 2017, and the panel concluded that there was insufficient evidence to justify ctDNA screening for early stage cancer or majority of advanced cancer, other than for clinical trial purposes. The results of such assay may be inconsistent with those of actual tissue biopsy. Although it has great potentials, currently, assay results must be evaluated along with other clinical diagnostic information for most suitable treatment option for patients. (March 1, 2018, Alexandria, VA)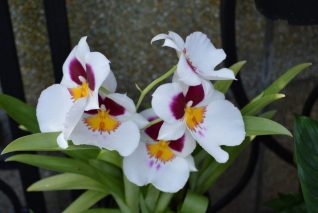 ASCO: New Guidelines on Management of Immune-Related Adverse Events in Patients Treated with Immune Checkpoint Inhibitor Therapy
In collaboration with the National Comprehensive Cancer Network (NCCN), the American Society of Clinical Oncology (ASCO) developed and issued new guidelines on the management of immune-related adverse events in patients treated with immune checkpoint inhibitor (ICPi) therapy. The guidelines were established by a panel of almost 30 physicians, nurses, clinical trialist, and patient advocates in multiple organization, who reviewed literature and clinical trial information from 2000 through 2017 and formed expert consensus. Specific organ system–based toxicity diagnosis and management are recommended in the guidelines. (February 14, 2018, Alexandria, VA)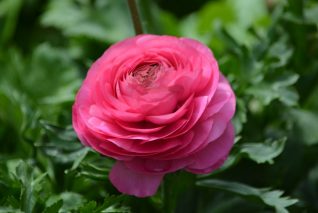 FDA Approves New Treatment for Certain Digestive Tract Cancers
FDA approved Lutathera (lutetium Lu 177 dotatate, Novartis AG) for the treatment of gastroenteropancreatic neuroendocrine tumors (GEP-NETs). Lutathera was designated as an orphan drug and received priority review. It is a radioactive drug that binds somatostatin receptor, which may be present on certain tumor cells, the drug then enters the tumor cell and damages it with radiation. Common and serious side effects include low levels of white blood cells, high levels of enzymes in certain organs, vomiting, nausea, low levels of blood cells, development of certain blood or bone marrow cancers, kidney and liver damage, etc. Using this radiopharmaceutical, patient, family and caregiver are exposed to radiation, and must follow radiation safety practices. (January 26, 2018, Silver Spring, MD)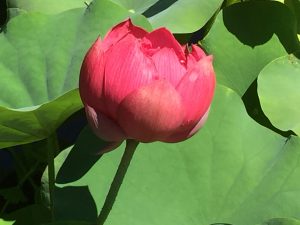 ACS: Facts & Figures 2018: Rate of Deaths from Cancer Continues Decline
The American Cancer Society (ACS) has published the lasted cancer statistics of the United States as of 2015 (time delay due to data collection, etc.) in the first 2018 issue of CA: A Cancer Journal for Clinicians. Key findings: (1) overall cancer mortality rate continues to drop in the past decade (2006-2015) by about 1.5% annually along with continued decline of cancer incidence rate, (2) the mortality rate for major cancer types continued to decline in the past 25 years, and (3) reduction in smoking, early cancer detection and new treatments contributed significantly to the decreases. (January 4, 2018, Atlanta, GA)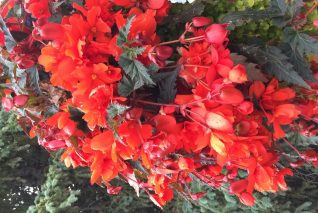 State-of-the-Art MRI Technology Bypasses Need for Biopsy
A team led by Drs. Ivan Pedrosa and Jeffrey Cadeddu at UT Southwestern, has developed multiparametric MRI protocols to evaluate the chemical composition of the tumor. These protocols allow doctors to infer what type of cancer it is based on the composition, and to recognize clear cell carcinoma, the most common and aggressive form of kidney cancer, with 80% confidence without a biopsy. Biopsy is an invasive procedure, often with pain or discomfort, and risky in some cases. The study was published in the Journal of Urology, and the team continues to further the technology to predict how aggressive the cancer is. (January 2, 2018, Dallas, TX)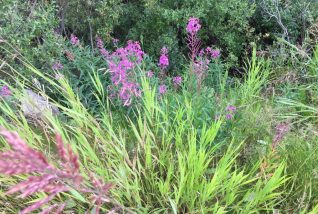 ONS: Understanding Medicinal Cannabis in Cancer Care
Discussions on medicinal use of cannabis have continually broadened as more states passed new laws and regulations, Oncology Nursing Society (ONS) reported. However, the medicinal effects on cancer patients and implication in care were not well studied or understood. Carey S. Clark, PhD, RN, AHN-BC, professor at University of Maine, and Kristin Wohlschlagel, RN, CHPN, nurse at Green Health Consultants, shared knowledge on human endocannabinoid system (ECS) and its role in maintaining homeostasis in the body. Currently, the research on cannabis is limited; while patients, doctors and nurses generally have inadequate information. Oncology nurses need to be familiar with relevant state laws, start learning about cannabis and ECS, and get comfortable discussing with doctors and patients. American Cannabis Nurses Association is a good resource for such information. (January 1, 2018, Pittsburgh, PA)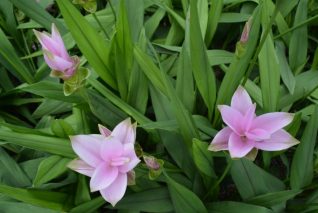 FDA Approves First Biosimilar for the Treatment of Certain Breast and Stomach Cancers
FDA approved Ogivri (trastuzumab-dkst, Mylan GmbH) as a biosimilar to Herceptin for the treatment of patients with breast or metastatic stomach cancer whose tumors overexpress the HER2 gene, a first for the indications. The approval was based on extensive review of research data and clinical results on safety and efficacy against Herceptin; and it was approved as a biosimilar, not as an interchangeable product. There are various common and severe side effects of Ogivri, including headache, diarrhea, nausea, neutropenia, anemia, worsening of chemotherapy-induced neutropenia, etc. The labeling for Ogivri contains a boxed warning to alert healthcare professionals and patients about increased risks, including heart disease, infusions reactions, and lung damage. (December 1, 2017, Silver Spring, MD)
FDA Expands Approval of Sutent to Reduce the Risk of Kidney Cancer Recurring
The U.S. Food and Drug Administration approved Sutent (sunitinib malate, Pfizer) as the first adjuvant treatment for patients diagnosed with renal cell carcinoma after surgery. The adjuvant treatment is a supplemental therapy to lower the risk of cancer recurrence after initial surgery. This is particularly important to patients who are at high risk for cancer recurrence if they are just treated with surgery alone. There was no approved adjuvant therapy for this indication before. The average time of cancer free without recurrence (disease free survival) for patient taking Sutent (nine 6-week cycles) is 1.2 years longer than that of patients not taking the drug following surgery. The common side effects of Sutent include skin inflammation of hands and feet (hand-foot syndrome), fatigue, diarrhea, high blood pressure, heart attack, etc. The labeling for Sutent contains a boxed warning to inform healthcare providers and patients on the risk of severe liver damage. (November 16, 2017, Silver Spring, MD)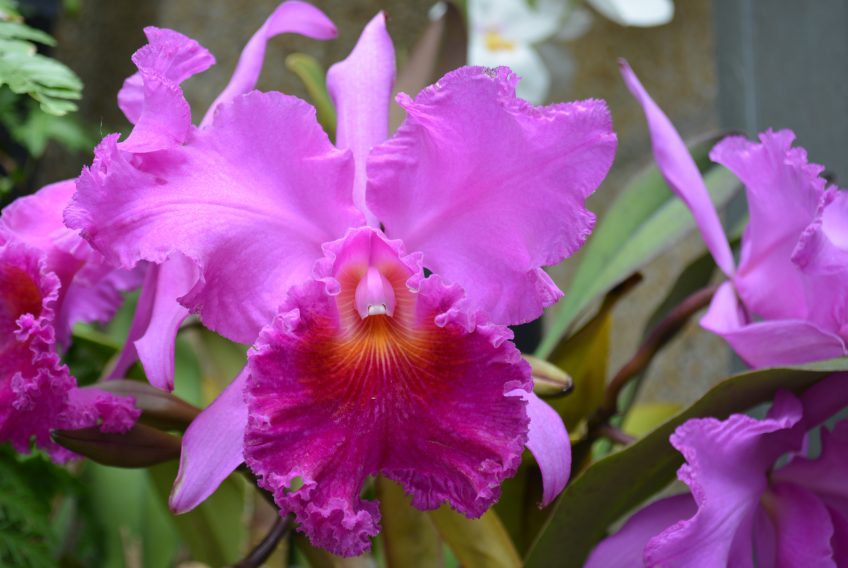 China Reaches Agreement with WHO on Fight Against Cancer

China and World Health Organization (WHO) agreed to collaborate to fight cancer, as Chinese government put cancer treatment at high priority in healthcare. China had 4.3 million new cancer diagnoses and 2.8 million deaths in 2015, and it has become a main cause of death for the people. The five-year survival rate of all cancer patients in China is only 31%, 17% lower than the global average of 48%. Lung, gastrointestinal, and female breast cancers are the most diagnosed type in the country. China's National Cancer Center will share its database with WHO's International Agency for Research on Cancer in an effort to achieve more accurate diagnoses and will send medical staff to WHO for training. (November 2, 2017, Beijing)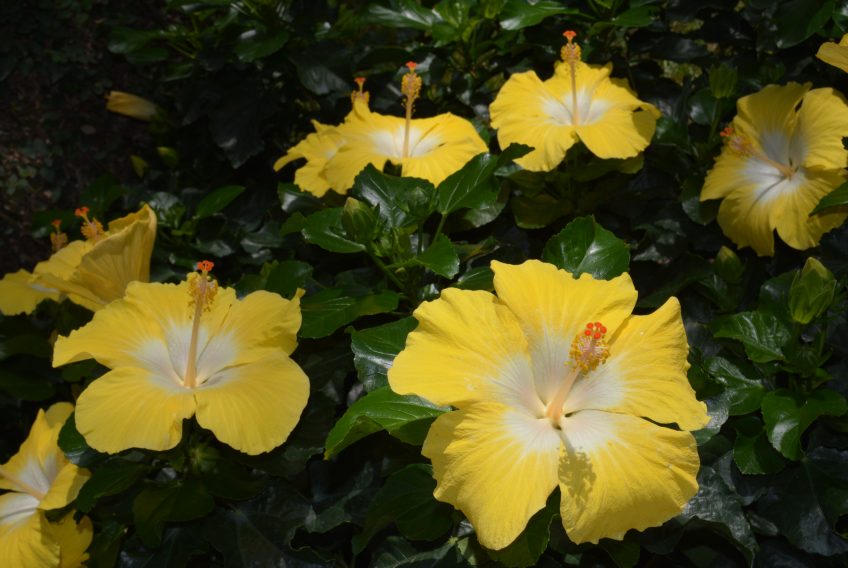 ASCO: New Guideline Aims to Improve Clinician Communication with Patients
The American Society of Clinical Oncology (ASCO) issued new guidelines on clinician communication to cancer patients after extensive review of related literature published over a 10-year period. Improved communications between provider and patient as well as family members build stronger relationship, and ultimately benefit the patient. ASCO recommends establish goals on treatment and care, explain prognosis and all treatment options and cost issues, understand patients' values and priorities. For patients with advanced or incurable cancers, ASCO recommends clinicians initiate conversations with patients and loved ones on palliative care, end-of-life preferences early in the course of therapy, and raise the topic periodically based on symptoms, disease progression, and patient preferences. Such discussions provide accurate information while preserve hope to patients. (September 11, 2017. Alexandria, VA)
Medical Disclaimer: All information provided on this Website is intended for general knowledge only, and it is not intended to replace medical advice offered by qualified healthcare providers. You should not use the information to diagnose or treat a health problem or specific medical conditions.