Recent Information on Nursing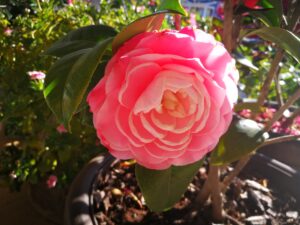 Americans Continue to Rank Nurses Most Honest and Ethical Professionals
In a Gallup annual poll, nurses ranked Number One, for consecutively 21 years, as the Most Honest and Ethical Profession among many others, including physicians, pharmacists, and teachers. This distinctive recognition belongs to the 4.4 million nurses across the US in all practice settings, as they provided unparalleled high-quality care to the patients, their families and communities. Despite new challenges, such as lingering Covid-19, severe flu season, even work place stress and violence, American nurses have continually demonstrated remarkable ethics, professionalism and resilience. (January 10, 2023, Silver Spring, MD)
Elderly Care Beds in China Have More Than Doubled Since 2012
In ten years, the number of beds in elderly care facilities has more than doubled to over 8 million across China, according to Ministry of Civil Affairs. The government has provided over $5 billion to build up elderly care institutions; and as of March 2022, there are over 360,000 such facilities in both urban neighborhoods and rural communities. The number of Chinese people aged 60 and over was estimated to be 267 million by end of 2021, and was expected to cross the 300 million mark by 2025. (September 20, 2022, Beijing)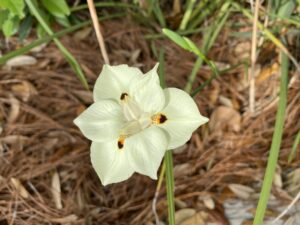 Young Nurses Earning Their Stripes in Shanghai
Shanghai set up makeshift hospital in a convention center to battle the recent Covid-19 outbreak with nurses from all over the country. Through her unique daily routine, a new RN from Fujian Province "begun realizing how critical the time is and understanding what an important role a nurse can play". Another young nurse decided to join the team believed "healing the wounded and rescuing the dying is what a medic should do". Their words highlighted their understanding of the profession as new nurses starting a career in the pandemic. (May 13, 2022, Shanghai)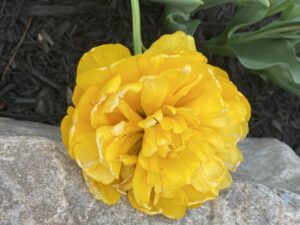 American Nurses Association Statement in Response to the Conviction of Nurse RaDonda Vaught
The American Nurses Association (ANA) issued a statement on the conviction of RaDonda Vaught, who was found guilty in a highly publicized trial. Ms. Vaught, a former RN, mistakenly administered wrong medication that killed a patient and she voluntarily reported the error. ANA states: "we are deeply distressed by this verdict and the harmful ramifications of criminalizing the honest reporting of mistakes". This ruling will have lasting negative impact on the profession as non-intentional medical errors by a nurse were criminalized. Instead, other more effective, just and preventative means should be applied. (March 25, 2022, Silver Spring, MD)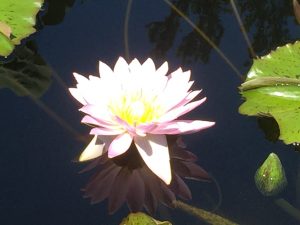 A Good Start, but There is Still a Long Way to Go
Palliative care facility for children only exists in a few major cities in China, mostly as extra beds attached to an oncology department at a children's hospital. China's first family-based palliative care center for children, the Daisy House, opened in 2017 in Beijing, where the child and family could receive basic care during the final days of child's life. In China, there were 30,000-40,000 new pediatric oncology patients every year and it was estimated 4.5 million children would need end of life care. There is a severe shortage of palliative care service for children there and such care is generally not covered by medical insurance. (December 2, 2021, Beijing)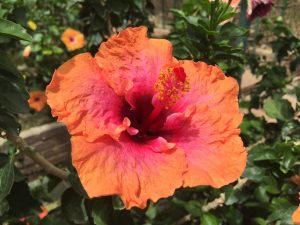 From Pastures to Passes
With a desire to become a nurse, Nyima Ngodrup, 19, is a Tibetan girl in her second year of nursing studies in a boarding vocational school with over 4000 students, about 400 miles from her home. She wanted to change her life through education so that she would not repeat her mother's life of raising seven children and tending sheep and yaks. Since 2012, almost 9 million Tibetans have benefited from a special 15-year free education program (including tuition and living cost), fully paid by the government. Nyima hoped to participate in an exchange project with another school in the neighboring province. (August 13, 2021, Tibet)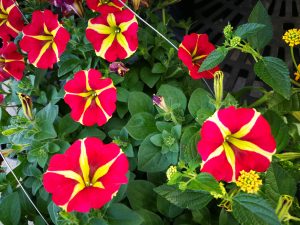 Wuhan Nurses Celebrate International Nurses Day

Picture of Chinese nurses celebrate International Nurses Day in Wuhan at the Sino-French New City Branch of Wuhan Tongji Hospital. (May 12, 2021, Wuhan)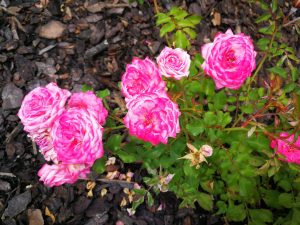 To Achieve Health Equity, Leverage Nurses and Increase Funding for School and Public Health Nursing

The National Academy of Medicine issued a comprehensive report on the future of the nursing profession in the 2020-2030 decade. The Covid-19 pandemic highlighted the demands and expectations of nursing as well as limitations, such as practice authority. Nursing represents the largest segment of the health care workforce with 4 million nurses in the US. The nation will need a larger, more diversified nursing workforce to better care for an aging population, respond to public health emergencies, and to achieve health equity. The report advocates for full practice authority for nurse practitioners in all states, and improved payment and reimbursement models to recognize the value of services nurses provide. (May 11, 2021, Washington, DC)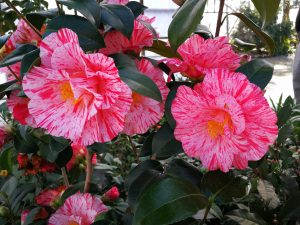 National Nurses Week: Recognizing the Importance of Nursing and Nursing Science in Achieving Health Equity

The National Nurse Week is an opportunity to recognize and celebrate the amazing achievements of nurses and nurse scientists, especially against the backdrop of the Covid-19 pandemic. Nurses have played critical roles in enhancing health for all people across various clinical and community settings in diversified environments. Through evidence-based strategies and with trust from patients, families and the public, nurses will continue to strive for care equity for people from all backgrounds. (May 6, 2021, Bethesda, MD)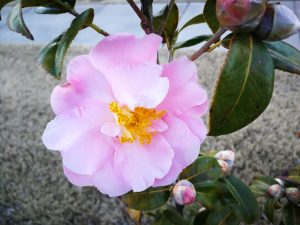 Nursing Home Profitability on Rise
In 2014, as a fresh college graduate, Mr. Gu started his nursing home with 8 beds in his hometown in Jilin Province, China. Now, the facility has two buildings serving 286 seniors with over 30 staff members. The success was built upon a holistic approach that pay attention to the emotional, medical and overall health needs of the seniors in addition to routine meals and entertainment. The charge for each person is about $150-$450 per month, and the overall operation is yet to be profitable. Because of the increasing demand and aging population, Mr. Gu is confident about its future prospects. (April 27, 2021, Jilin)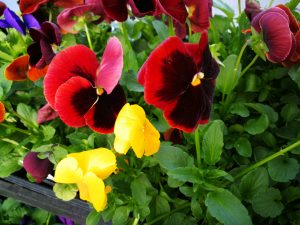 NINR Welcomes New Members to Advisory Council

National Institute of Nursing Research (NINR) appointed 5 new members to its national advisory council for nursing research. This council provides recommendations on the direction and support for federal nursing research at NINR. It also conducts second-level review of grant application and extramural programs. The new council consists experts from several universities with strong nursing research, clinical practice and administration background. (February 25, 2021, Bethesda, MD)
AACN Launches New National Campaign to Elevate Academic Nursing's Role in Administering the COVID-19 Vaccine

To support accelerated administration of Covid-19 vaccine, the American Association of Colleges of Nursing (AACN) launched a national campaign to engage nursing students and faculties in this historic effort. With over 560,000 nursing students and 52,000 faculties within AACN network, the organization calls on these nurses in academic setting to immediately help vaccine administration and public education across the country. Member schools are encouraged to get their nurses vaccinated and work with the community in vaccination and delivery of many related services. (January 19, 2021, Washington DC)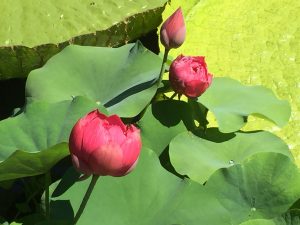 ONS Calls for Action to Support the Nurse's Role in Reducing the Global Burden of Cancer

Oncology nurses are essential in cancer prevention, treatment, survivorship and palliative care of patients. It is critical that they are recognized and empowered in their role of reducing cancer burden globally. Several leading nursing organizations, including Oncology Nursing Society (ONS), jointly released position statement to support oncology nurses: Cancer Nursing's Potential to Reduce the Growing Burden of Cancer across the World. The statement called for appropriate nursing resources, removal of barriers, safe staffing levels and work environment. (October 22, 2020, Pittsburgh, PA)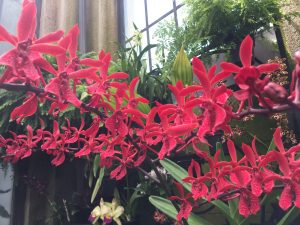 Authorities Order Increased Pay for Nurses

China's National Health Commission released a notice to local health authorities and medical institutions on pay raises and improvement of practice environment for nurses. According to the notice, frontline nurses should get preferential consideration on pay raise, bonuses, promotions and training. Institutions should protect nurses' rights, benefits, social security, access to PPEs, and avoid using nurses for non-nursing duties. As of 2019, there are 4.45 million nurses in China. Although hundreds of thousands of new nurses joined the profession every year, a very significant percentage of them felt they were not respected and their job was considered relatively inferior. (September 3, 2020, Beijing)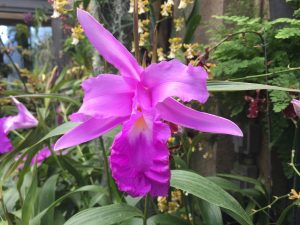 ONS Offers Companies the Oncology Nursing Society Seal of Approval™ to promote Oncology Nurse and Patient Support Materials

Oncology Nursing Society (ONS) Seal of Approval™ logo is a recognized symbol of evidence-based, current and relevant educational materials in cancer care. In this ONS program, company can submit educational resources and materials for nurses and patients to ONS; its nursing experts will review them to ensure they meet ONS criteria and standards before issuing the approval. Once approved, ONS may promote the materials to a broader audience through various platforms. (July 13, 2020, Pittsburgh, PA)
China Should Step up Training, Education of Nurses: Senior Nurse

The head of the Chinese Nursing Association, Ms. Xinjuan Wu advocated for more education and training of nurses in China, in the celebration of the Nurses Day in Beijing. China has 4.45 million registered nurses at the end of 2019, an increase of 350,000 from 2018. With rapidly aging population (170 million people at 65 and older), the demand for skilled nurses has outpaced the available resource. The COVID-19 pandemic further highlighted the critical roles of nurses in public health emergencies. (May 12, 2020, Beijing)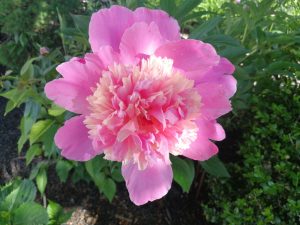 ONS Advocates for Patients and Oncology Nursing at White House Briefing on COVID-19

Oncology Nursing Society was invited to a White House briefing with President Trump, Vice President Pence and other members of the US Coronavirus Task Force, along with other nursing associations. Brenda Nevidjon, ONS CEO, addressed the psychosocial aspects of delayed treatments for cancer patients during pandemic, and critical needs of personal protective equipment for healthcare workers. The president and vice president repeatedly thanked all nurses and other frontline providers for their dedication, and promised to bring all government resources to support them. (March 19, 2020, Pittsburgh, PA)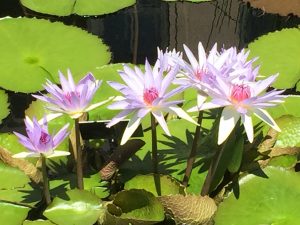 WHO Head Pays Tribute to Chinese Nurses, Calls for More Solidarity

The COVID-19 outbreak put significant burden on healthcare providers, particularly physicians and nurses. The Xinhua news agency posted a video about six nurses who took care of two children whose parents were infected with the coronavirus. The head of WHO, Dr. Ghebreyesus retweeted the video and praised the nurses. The World Health Assembly has designated this year as the International Year of the Nurse and the Midwife. (February 18, 2020, Geneva, Switzerland)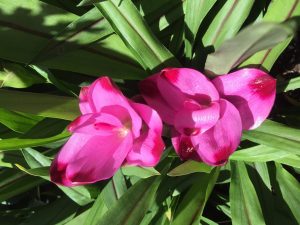 2020 is the Year of the Nurse and the Midwife
Dr. Tara Schwetz, Acting Director of NINR posted message to recognize will host several special events to recognize International Year of the Nurse and the Midwife, as designate by WHO. In her message, she highlighted the support from NINR to nurses, midwifes and the profession in funding critical research to enhance evidence-based clinical practice. The funded research covered a broad range of topics, from birth experiences of first-time mothers to palliative care for cancer patients. (February 4, 2020, Bethesda, MD)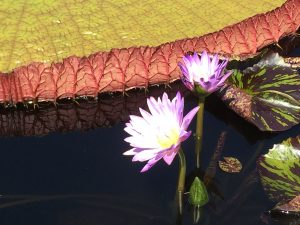 Innovative Cancer Medicines Added to Reimbursement List
Pharmaceutical companies and Chinese government have completed the price negotiations for drugs to be included in the reimbursement list from the national insurance system for 2020 and beyond. With 70 new drugs listed, the total number has exceeded 2700. The price cut for some of the 22 new cancer drugs was significant, including one from Novartis that will be sold at the lowest prices in the world. Another domestically development cancer drug was discounted by 64%, making it more affordable to patients. The sales volume of those drugs is expected to increase dramatically once they are on the list. (November 29, 2019, Beijing)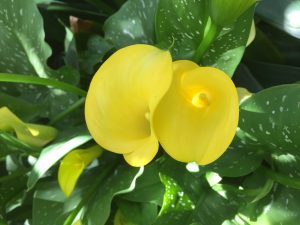 NINR Participates in Sound Health Initiative

The National Institute of Nursing Research (NINR) has funded a study of music therapy for children with acute lymphoblastic leukemia on the changes in stress and immune function biomarkers. This is part of NIH's Sound Health Initiative, a partnership between the NIH and the John F. Kennedy Center for the Performing Arts, in association with the National Endowment for the Arts. To support the initiative, NIH has awarded $20 million over five years to explore the potential of music for treating neurological and other diseases. (October 2, 2019, Bethesda, MD)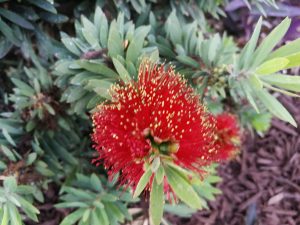 China Promotes Nursing Services for Debilitated Senior Citizens

It was estimated that 40 million elderly people in China were unable to take care of themselves, leading to huge demands for professional medical and nursing services for them. Recently, the National Health Commission issued guidelines to evaluate hospitals and medical institutions, including nursing homes and rehabilitation centers. The nursing services will be divided into five levels: from the fully independent to those with severe disabilities. Medical institutions should provide services accordingly. (August 28, 2019, Beijing)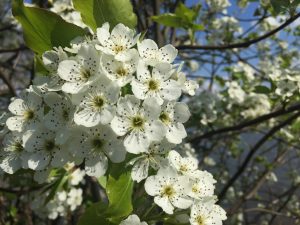 American Academy of Nursing Inducts Six ONS Members as 2019 Fellows

The American Academy of Nursing (AAN) announced new Fellows for the Class of 2019. Out of the 231 new AAN fellows, six are ONS members. The Fellow of AAN (FAAN) is regarded as one of the highest honors in the nursing profession. FAANs are distinguished leaders in nursing research, education, practice, or management, who made significant contribution to the field. The six new FAANs came from different states representing a variety of oncology specialties. Currently, there are over 2,600 FAANs and ONS has a membership of more than 35,000. (June 27, 2019, Pittsburgh, PA)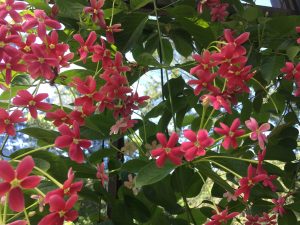 Celebrating National Nurses Week, May 6-12, 2019

Nursing a message to celebrate National Nurses Week, the Acting Director of National Institute of Nursing Research (NINR) pointed out the continued efforts and lasting impact of NINR in promoting nursing research and bedside practices. Through collaborative work between nurse scientists and clinical nurses, scientific research findings were translated into advancements in clinical care, improving healthcare outcome for patients. NINR provides many opportunities for future nurse scientists to grow professionally and to become the champion for patient care with broad impact. (May 2019, Bethesda, MD)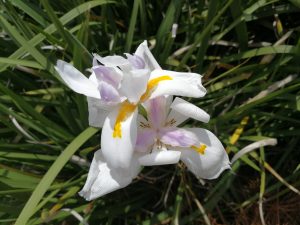 Nursed to Health on Home Turf

Nursing care for patients in their home is a relatively new phenomenon in China, as many internet based portals have only been established in the past few years, linking nurses (provider) and patients (customer). Instead of working in a hospital, as most nurses typically do, some Chinese nurses are making such on demand nursing into a full time job, traveling to different homes serving patients. The current in-home offerings are generally basic, as new regulations are being developed to guide the direction and growth of such services, and several provinces are testing the "internet + nursing" pilot programs, while the demand grows. (April 24, 2019, Beijing)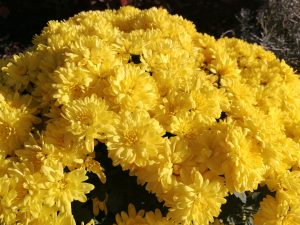 Government to Add More Nursing Beds, Enhance Elderly Care Services

Announced at the second session of the 13th National People's Congress, the Chinese government will increase its budget and widen market access of private investments to increase elderly care services, with a goal of adding over 1,000,000 new nursing beds in the next 3-5 years. The country will significantly enhance community elderly care services, such as day care, rehabilitation, assisted meals and assisted mobility services. (March 6, 2019, Beijing)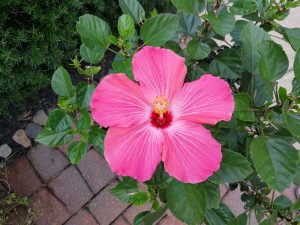 Grading Will Aid Choices of Nursing Homes

The Ministry of Civil Affairs has drafted standards that set criteria for the evaluation of nursing home services in China. Similar to hotel ranking, the nursing homes will be rated in 5 Grades, based on its facility, environments, equipment, management, and services among other factors. All nursing homes must meet basic requirements in fire safety, accessibility, availability of doctors, establishment of health records, etc. The grading system aims at improving service quality, access, choice, and transparency to meet the increasing demands of elderly care. (February 20, 2019, Beijing)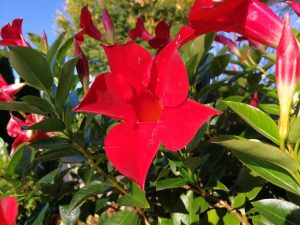 Internet Plus Nursing Services

The National Health Commission announced it would launch pilot program from February to December this year in six provinces and cities called Internet + Nursing Services. This will be an on-line system that allows patients to get nursing care in their own home, by experienced licensed nurses from authorized hospitals and institutions. There are specific requirements on service providers, type of services performed, supervision and risk management to ensure the quality of the in-home nursing care and safety of both patients and nurses. (February 14, 2019, Beijing)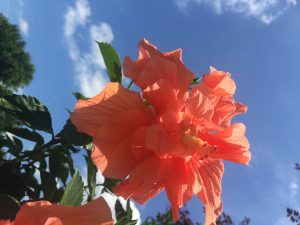 Measures to Boost Care for the Elderly

The Chinese State Council issued new policies to improve nursing home ownership, facility for at-home elderly nursing care and professional nursing training. Foreign and private investors are encouraged to take market opportunities in the growing elderly care industry, and local authorities are encouraged to use multiple channels to increase nursing services. As of 2017, China's elderly population (60 and older) was at 158 million, and was expected to expand and peak at 487 million around 2050, more than one-third of the population. At this time, the country only has about 155,000 elderly nursing institutions with 7.4 million beds. (December 4, 2018, Beijing)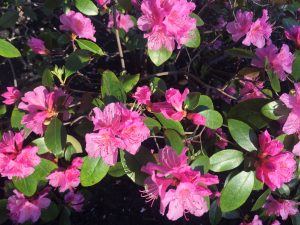 Just Released! Pediatric Palliative Care Toolkit for Providers

National Institute of Nursing Research (NINR) released Pediatric Palliative Care Toolkit for healthcare providers to encourage communication among caregivers, patients and families on the benefits of pediatric palliative care. The Institute created an online toolkit which includes workshop presentation, promotional materials and educational resources for caregivers, colleagues, patients and families. The NINR campaign, Palliative Care: Conversations Matter® offers free, evidence-based materials for all stakeholders. (November 13, 2018, Bethesda, MD)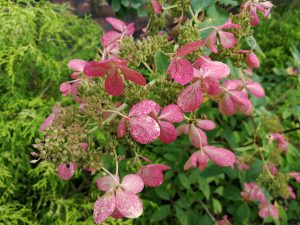 Key Summit Shows Increased Focus on Palliative Care

Palliative care is a relatively new concept for the Chinese society and less than 1% of the population has access to such care. However, the demand of contemporary palliative care is rising rapidly. Recently the 2018 Palliative Care International Summit was held in Beijing with 700 professionals and experts from China and other countries. The attendees agreed that China must learn from successful models in other countries, and it was essential that detailed standards for hospice care and financing must be established, while government should subsidize the operations. (October 27, 2018, Beijing)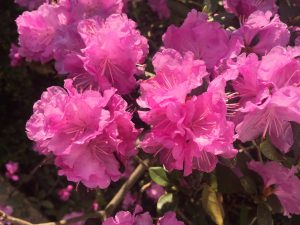 HHS Awards $293 Million to Expand Primary Health Care Workforce

The U.S. Department of Health and Human Services (HHS) announced $293 million in awards to primary health care clinicians and students through the National Health Service Corps (NHSC) and Nurse Corps programs. Both programs support primary care providers working in the rural, urban, and tribal communities by providing scholarships and loan repayments. It was estimated that currently 13 million patients in locations with limited access to care, receive medical and dental treatment from more than 12,500 NHSC and Nurse Corps clinicians, who have been caring for the vulnerable patients for decades. (Oct 18, 2018, Washington, DC)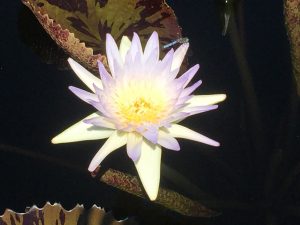 NINR Launches Omics Nursing Science & Education Network Nurses (ONSEN)

In collaboration with National Cancer Institute and the National Human Genome Research Institute, National Institute of Nursing Research (NINR) developed and recently launched Omics Nursing Science & Education Network (ONSEN) website (https://omicsnursingnetwork.net). The goal is to advance nursing science through "omics"-based research, education, training and collaborations. Through ONSEN, nurse scientists and trainees can leverage samples and datasets, locate mentors and collaborators, and access training opportunities. (August 29, 2018, Bethesda, MD)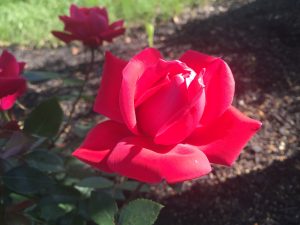 First Large-Scale Survey of Advanced Practice Providers in Oncology Shows Growing Role for Nurse Practitioners (NP) and Physician Assistants (PA)
A joint large-scale study by several leading oncology societies showed that Advanced Practice Providers (APPs, NP and PA) have taken increasingly important roles in the delivery of high quality care to cancer patients in the US. In 2017, 81% oncology practices employed APPs, and their salary is about $10,000 higher than non-oncology APPs. For direct patient care, oncology practices routinely reply on APPs, who spent an average of 85% of their time providing patient counseling, prescribing and managing treatments, and handling follow-up patient visits. (August 22, 2018, Pittsburgh, PA)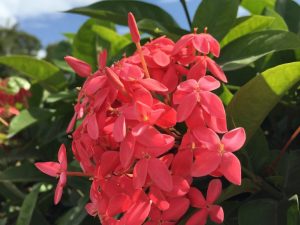 In-home Nursing Rises as Latest Medical Care Trend
In-home nursing care has increased notably with online platforms grew rapidly in recent years in China. Patients can make appointments online and receive nursing services at home. However, there are concerns about provider qualification, care quality, medical errors, risks, legal responsibilities, among other issues. It is estimated that 40 million elderly people in China are disabled or partially disabled, with growing need of in-home care. The national health authority will launch pilot projects to improve online nursing care platforms. (July 10, 2018, Beijing)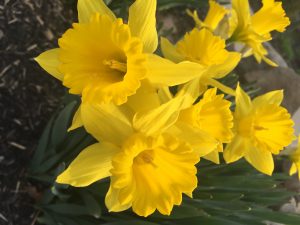 ONS Develops Hazardous Drugs Safe Handling Toolkit for Oncology Nurses
In cancer treatment, many drugs and agents are potentially dangerous and could cause harm if not properly handled. To better protect the safety of patients and healthcare providers, especially oncology nurses, the Oncology Nursing Society (ONS) developed the Toolkit for Safe Handling of Hazardous Drugs for Nurses in Oncology. This toolkit was created by ONS staff and experts in the field and serves as a reference guide in safe handling of hazardous drugs. It covers a wide range of topics, such as standard-setting, training, equipment, practice at home. It is available online at ons.org website free of charge. (June 28, 2018, Pittsburgh, PA)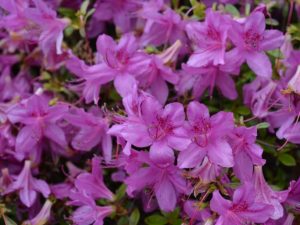 China to have 4.45 Million Registered Nurses by 2020
The National Health Commission announced, before the National Nurses Day, that China would have 4,450,000 registered nurses by 2020. The projection is based on current number of RNs at more than 3,800,000 as of end of 2017, and it is consistent with initial planning as outlined in the 2016-2020 National Nursing Strategic Plan. The scope of nursing service has continued to expand, as the aging population and better standard of care call for specialized, enhanced and more holistic nursing care. (May 10, 2018, Beijing)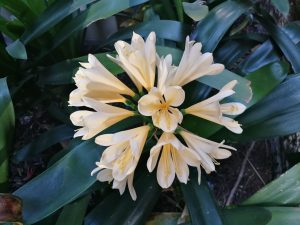 Nursing Science: Helping People Live Healthier Lives Today and Tomorrow
The National Nurses Week is observed each year in the US from May 6 to May 12, Florence Nightingale's birthday. Dr. Patricia Grady, Director of National Institute of Nursing Research (NINR), specifically recognized the contributions of nurses and nurse scientists in their efforts to improve our health and wellbeing. Nurse scientists conduct research in the clinic, at bedside and in the community, their discoveries continue to change clinical practices and benefit patients. NINR offers many training opportunities for their career development in different programs. (May 7, 2018, Bethesda, MD)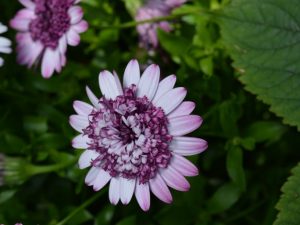 ONS Creates Campaign to Encourage Immunotherapy Adverse Event Reporting
The Oncology Nursing Society (ONS) initiated an important campaign called "Recognize It; Report It" to encourage nurses to report immunotherapy adverse event to the FDA. Many novel immunotherapies received fast-track approvals so that cancer patients could have additional treatment options previously only available in clinical trial settings. Because only limited information on side effects and adverse reactions are available, it is critical for oncology nurses to be vigilant while delivering immunotherapies, and to recognize and report such event to FDA's MedWatch program. This will ensure additional drug data collection and timely communication of adverse events. (April 19, 2018, Pittsburgh, PA)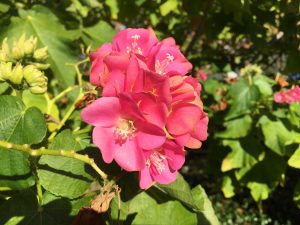 Number of Nurse Practitioners Hits New Record High

There are currently 248,000 Nurse Practitioners (NPs) licensed to practice in the US, the number has more than doubled since 2007, according to the American Association of Nurse Practitioners® (AANP). The NP workforce has been growing at a fast face to meet the healthcare needs. Based on AANP's survey, 74.1% of NPs worked full-time, and 35.4% of the full-time NPs took evening and weekend on-call. Of all NPs, 4 in 5 provided primary care. NPs worked in a variety of settings, including private practice, outpatient clinics, inpatient hospital units, community health centers, etc. The patient-centered, high quality and comprehensive services provided by NPs have benefited patients and the healthcare system. (March 19, Austin, TX)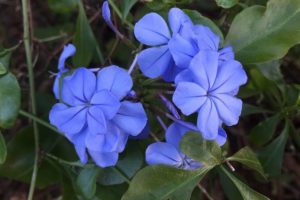 American Academy of Nursing Releases Policy Brief on Vital Role of School Nurses in Ensuring Health of Nation's Youth

Based on a published study by 11 Fellows of the American Academy of Nursing (AAN), the academy issued its policy statement on the vital role of school nurses in school children's comprehensive healthcare and education system. There are demonstrated benefits to children, their families and healthcare system for qualified full-time school nurse to better manage immunizations, chronic diseases, injuries, mental health issues and communicable diseases. Cost–benefit analysis showed investment in school nurses resulted in more healthcare savings. The academy advocated additional funding from both public and private sectors to support school nurses. (March 13, 2018, Washington, D.C.)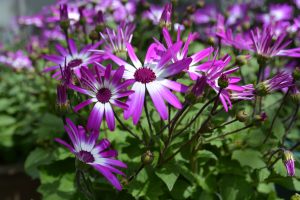 NINR Director's Message: All of Us Research Program Seeks Input on Research Priorities
Director of National Institute of Nursing Research (NINR), Dr. Patricia A. Grady called on the scientific community to provide input on the research priorities for the All or Us Research Program, which is an NIH-wide program to gather health-related information from 1,000,000 or more people in the US. Dr. Grady described how nursing researches were in alignment with many of the program's long-term goals with the data from the participants, such as developing ways to measure disease risk based on environmental exposures, genetic factors, and gene-environment interactions, and identifying new targets for treatment and prevention. (February 16, 2018, Bethesda, MD).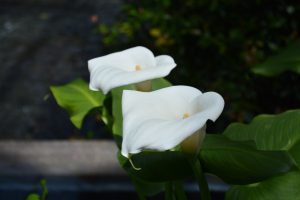 Nurses Keep Healthy Lead as Most Honest, Ethical Profession
Americans rated nurses, as the most honest and ethical profession among 22 occupations, according to Gallup poll. The result is based on telephone interviews of randomly selected 1,049 US adults in December 2017. Eighty-two percent of Americans described nurses' ethics as "very high" or "high." It is worth noting that except for 2001, when firefighters were ranked number 1 after the 9/11 terrorist attack, nurses have been at the top of the list for 18 years, since Gallup asked about them in 1999. Medical doctors and pharmacists ranked number 4 and 5, respectively, behind military officers and grade school teachers in the 2017 survey. (December 26, 2017, Washington, D.C.)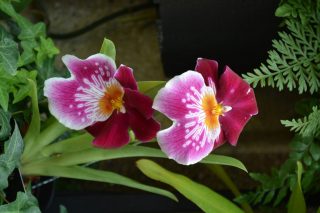 American Academy of Nursing Releases Policy Brief on Increasing Capacity of Public Health Nursing to Strengthen Public Health Infrastructure
Public health nurses remain the largest group of health professionals of the public health workforce (about 47,000 in 2013); however, budget cuts and declining resources have impacted their effectiveness in serving communities and the population. The situations and call for actions were detailed in recent reports by National Advisory Council on Nurse Education and Practice. American Academy of Nursing (AAN) has endorsed the reports and advocated for increased training and education for nurses in public health and population health management. As AAN President Karen Cox, PhD, RN, FAAN, pointed out "We urge key stakeholders, including Congress, to take actions that improve the capacity of the public health workforce." (December 13, 2017, Washington, D.C.)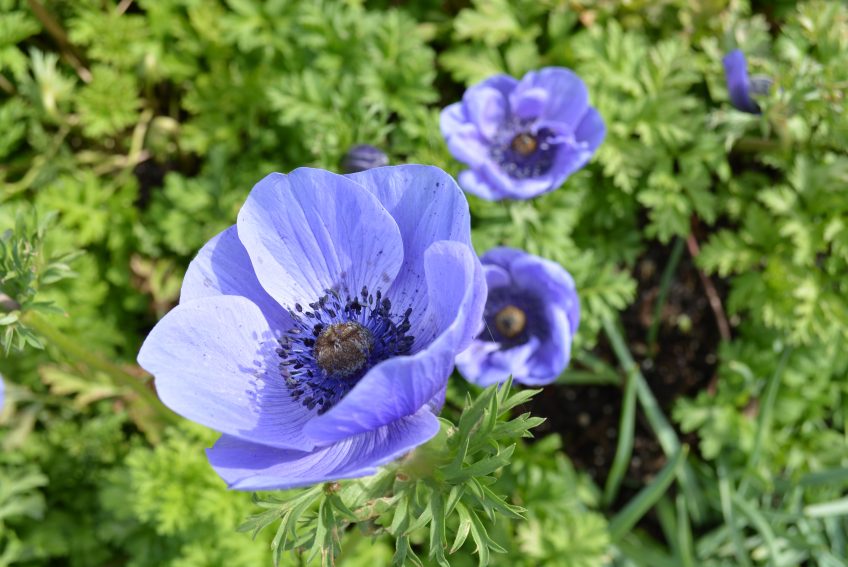 ChemoSafe Program Aims to Strengthen Access to Cancer Treatment in Sub-Saharan Africa
The Oncology Nursing Society (ONS) and American Cancer Society (ACS) have partnered together to launch the ChemoSafe program in Kenya, Ethiopia, Tanzania, and Uganda, to strengthen access to cancer treatment in these Sub-Saharan African countries. The ChemoSafe program focuses on training of nurses in their handling and administration of chemotherapy, including training checklists, safe chemotherapy administration practices, safe hazard material handling, personal protective equipment and proper chemotherapy disposal, so that such therapy will be safe for both patients and healthcare providers. (November 16, 2017, Pittsburgh, PA)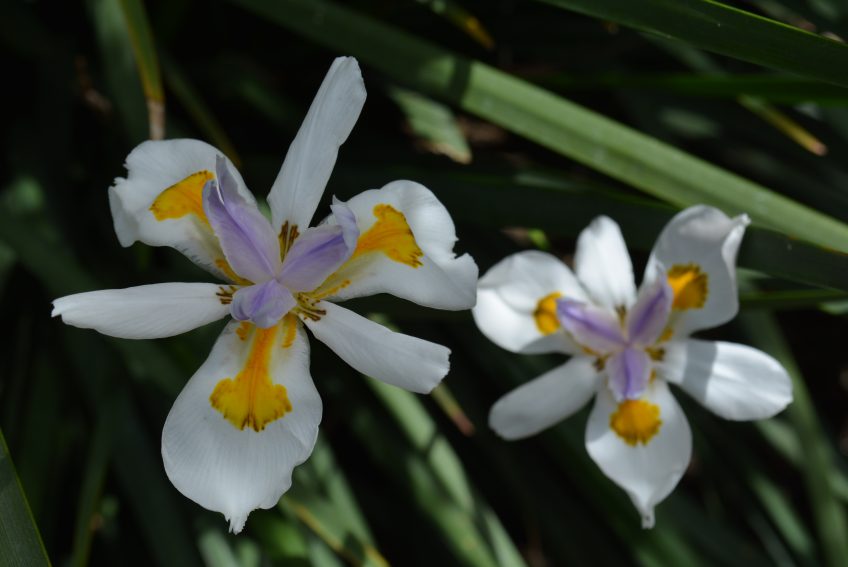 Primary Nursing in China: from Hospital Ward to Home
China continues to develop nursing models for inpatient and outpatient care. Shenzen People's Hospital, the largest hospital in Shenzhen (a city of 20 million), sent nurses and administrators to Wintec academy in New Zealand, and learned about their healthcare system and nursing practices. Because of lack of community healthcare facility and nursing shortage in China, only limited number of hospital nurses could perform outpatient home visits. In New Zealand, hospital nurses would arrange outpatient follow up with appropriate professional prior to discharge. These Chinese nurses were re-thinking the care model based on their learning for a more balanced approach in treatment, rehabilitation, and prevention. (September 7, 2017, Wellington, New Zealand)
Medical Disclaimer: All information provided on this Website is intended for general knowledge only, and it is not intended to replace medical advice offered by qualified healthcare providers. You should not use the information to diagnose or treat a health problem or specific medical conditions.